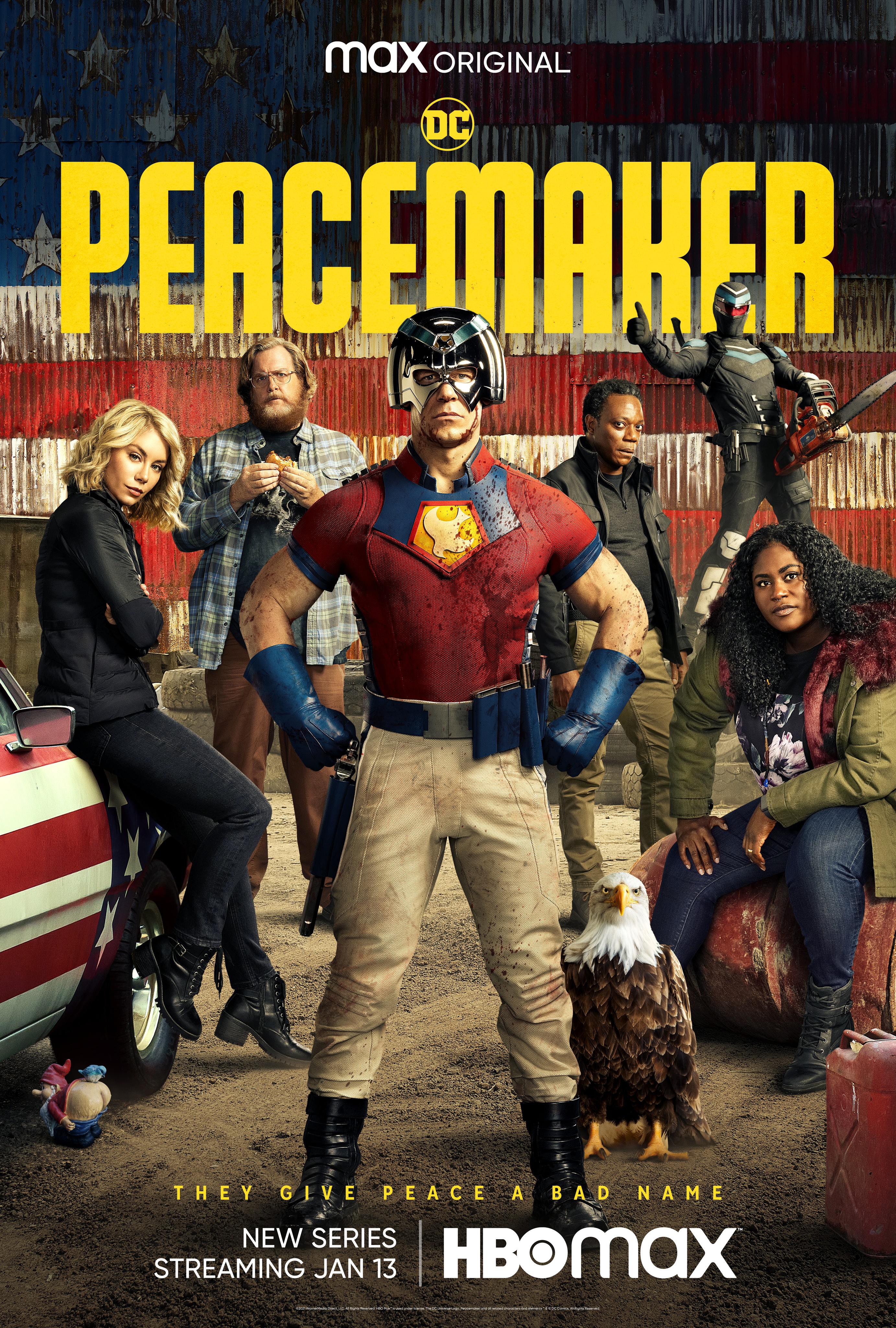 I'm a huge fan of James Gunn, which I mentioned in my review of The Suicide Squad. I feel like I already knew about Peacemaker before the movie released. That made me wonder about how they would work together. That would continue throughout The Suicide Squad until the after credits scene. I was very interested in how the story Peacemaker would continue in his series.
John Cena returns, and this Peacemaker is a bit less sure of himself than he was in The Suicide Squad. You get to learn more about Christopher Smith and how his relationship with his father has affected what he does. Also returning from The Suicide Squad is Jennifer Holland and Steve Agee, with their characters getting fleshed out. To round out the official team you have Danielle Brooks and Chukwudi Iwuji as two characters that are introduced in the first episode. Both Freddie Stroma and Robert Patrick are people from Peacemaker's personal life.
The series picks up five months after the events in Corto Maltese with Peacemaker in the hospital. He sneaks out of the hospital and is recruited at his house for Project Butterfly by Clemson Murn. He visits his father and gets another helmet. The team keeps Peacemaker in the dark about what's really going on with Project Butterfly. The third episode ends with both Peacemaker and Vigilante learning a bit more about what's actually going on.
The opening for Peacemaker lets you get ready for what you're about to watch. Plus, you can see it without it spoiling the show. The entire character of Eagly is fantastic, it being an entire CG eagle that's voiced by Dee Bradley Baker. He even does the proper sounds for a bald eagle. The first three episodes have amazing stunts and effects. I also want to mention the soundtrack because there are the signature James Gunn needle drops.
The first three episodes of Peacemaker are a lot of fun and set the series up to be a lot of fun. Gunn also sprinkled references to his influences and things he enjoys. The fact that the team is in Henenlotter Video is one of the most fun things. You can stream Peacemaker on HBO Max. I give episodes 1-3 of Peacemaker 8 doves of peace out of 10.